• Michael Tomasky, columnist for "The Daily Beast", calls in at 10am ET / 7am PT to talk about the latest on Donald Trump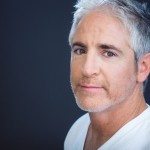 • Comedian and actor Carlos Alazraqui joins us in the Los Angeles Bureau at 11am ET / 8am PT for "Coffee With Carlos"
• Donald Trump distanced himself Tuesday from comments one of his top advisers made in an explosive interview while defending the Republican presidential candidate from a decades-old rape accusation.
• President Barack Obama said Tuesday that he could win a third term in office if he ran again but that he is barred by the Constitution. "I actually think I'm a pretty good President. I think if I ran, I could win. But I can't," Obama ad-libbed during a speech in Ethiopia.
• Authorities in Waller County, Texas, released hours of jail video on Tuesday in an effort to knock down the idea that Sandra Bland was dead before she was brought to jail. The video, which does not have sound, shows Bland being brought into the jail.
• Two Zimbabwean men were expected to appear in court Wednesday over the killing of Cecil the lion, one of Africa's best known big cats. But most of the attention — and the anger — is focused on Walter Palmer, a dentist from Minnesota whom Zimbabwean authorities say they are seeking for their investigation.