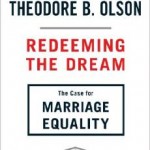 Ted Olson, attorney for the plaintiffs in the Prop. 8 case, calls in at 9:30am ET / 6:30am PT to talk about his new book, "Redeeming The Dream: The Case For Marriage Equality"
Charlie Pierce of Esquire's Politics Blog calls in at 10:30am ET / 7:30am PT to talk about yesterday's court decisions on ObamaCare
Actor and comedian Carlos Alazraqui joins us in the Los Angeles Bureau at 11am ET / 8amPT for Coffee With Carlos
Ukraine held a departure ceremony Wednesday for the bodies of many Malaysia Airlines Flight 17 passengers and crew who became victims of fighting raging far below them on the plains of eastern Ukraine.
Secretary of State John Kerry defied an FAA ban and flew into Israel's main airport Wednesday in a sign of sheer will to achieve a cease-fire agreement in Gaza Strip despite little evidence of progress in ongoing negotiations aimed at halting fighting that's left at least 31 Israelis and 650 Palestinians dead.
A three-judge panel of the D.C. Circuit court of appeals ruled Tuesday against a key component of ObamaCare — the federal subsidies for millions of people who signed up for health coverage. A few hours later, all three judges on a 4th Circuit panel in Virginia decided the opposite by declaring the subsidies legal and proper.