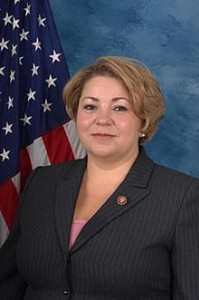 • Rep. Linda Sanchez (D-CA) calls in at 9:30am ET / 6:30am PT to talk about GOP opposition in the House to real immigration reform
• Sexy Liberal Hal Sparks joins us in the Los Angeles Bureau at 11am ET / 8am PT for Humpdays With Hal
• Four of the jurors at the George Zimmerman trial distanced themselves from statements that another juror made in a televised interview. "The opinions of Juror B37, expressed … were her own, and not in any way representative of the jurors listed below," said a statement signed by Jurors B51, B76, E6 and E40.
• Stand-your-ground laws that allow a person who believes he is in danger to use deadly force in self-defense "sow dangerous conflict" and need to be reassessed, Attorney General Eric Holder said Tuesday in assailing the statutes that exist in many states.
• President Obama said Tuesday that an immigration bill without a path to citizenship for undocumented immigrants is "not who we are as Americans," arguing that the House should move comprehensive immigration legislation rather than the step-by-step approach favored by most House Republicans.
• Liz Cheney, the daughter of former Vice President Dick Cheney, will challenge veteran Sen. Mike Enzi in a blockbuster battle for the Republican Senate nomination in Wyoming next year.