• Daily Beast columnist Dean Obeidallah calls in at 10am ET / 7am PT to explain why Sarah Palin would be perfect for "The View"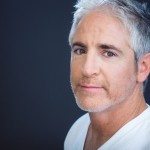 • Sexy Liberal Carlos Alazraqui joins us in the Los Angeles Bureau at 11am ET / 8am PT for "Coffee With Carlos"
• Israel on Wednesday intensified air attacks on Hamas targets in the Gaza Strip following a failed Egyptian cease-fire effort, targeting the homes of four senior leaders of the Islamic militant movement and ordering tens of thousands of residents to evacuate border areas.
• Senate Majority Leader Harry Reid, D-Nev., said Tuesday a bipartisan proposal to address the flood of Central American children coming across the southern border of the United States was "too broad" and he wouldn't support it.
• Despite little bipartisan appetite for spending on Capitol Hill these days, President Obama implored Congress to "just do something" to improve the nation's infrastructure. The Highway Trust Fund runs out of money at the end of the summer if Congress doesn't act.
• Hillary Clinton gave Jon Stewart no hints about whether she will run for president, but acknowledged during Tuesday's taping of "The Daily Show" that the speculation surrounding her possible candidacy has become "a cottage industry."