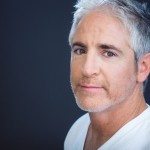 • Comedian and actor Carlos Alazraqui joins us in the Los Angeles Bureau at 9:30am ET / 6:30am PT for "Coffee With Carlos"
• Michael Tomasky of "The Daily Beast" calls in at 10:30am ET / 7:30am PT to talk about GOP excuses for Steve Scalise's KKK speech
• Just after they took power yesterday, Republicans immediately introduced Senate Bill One: a bill to expedite construction of the Keystone XL oil pipeline, followed by a bill to alter a key Obamacare provision requiring companies to cover full time workers.
• Former Virginia Governor Robert McDonnell was sentenced yesterday to 24 months in a minimum security prison for his corruption conviction on 11 different counts related to conspiracy to commit fraud.
• Divers and an unmanned underwater vehicle spotted the tail of the missing AirAsia plane in the Java Sea on Wednesday, the first confirmed sighting of any major wreckage, 11 days after Flight 8501 disappeared with 162 people on board, an official said.
• Less than two years before Dallas Cowboys owner Jerry Jones paid for New Jersey Gov. Chris Christie's tickets and travel to NFL games, government documents show Christie personally pushed the Port Authority to approve a lucrative contract for a firm part-owned by Jones.