• SiriusXM Insight 121 host Dean Obeidallah calls in at 10am ET / 7am PT to talk about Bobby Jindal's associations with a hate group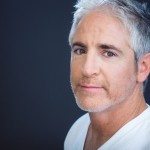 • Actor and comedian Carlos Alazraqui joins us in the Los Angeles Bureau at 11am ET / 8am PT for "Coffee With Carlos"
• New Englanders savaged by a blizzard packing knee-high snowfall and hurricane-force winds began digging in bitter cold out as New Yorkers and others spared its full fury questioned whether forecasts were overblown.
• President Obama flew to Saudi Arabia on Tuesday and paid respects to the Saudi royal family after the death of King Abdullah. The president held his first formal meeting with the new king, Salman, and discussed Middle East security issues.
• The major components of Obamacare through the end of the decade are projected to be 20 percent cheaper than first estimated, according to the nonpartisan Congressional Budget Office.
• Democrats on Tuesday accused a Republican lawmaker of hiding witnesses from members of a special panel investigating the deadly 2012 attacks on U.S. diplomatic facilities in Benghazi, Libya.
• U.S. Army Sergeant Bowe Bergdahl, who was held captive for five years after disappearing from his base in Afghanistan in 2009, will be charged with desertion.