• SiriusXM Insight 121 host Dean Obeidallah calls in at 9:30am ET / 6:30am PT to talk about last night's "State Of The Union" address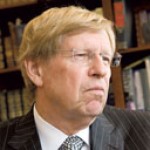 • Attorney Ted Olson calls in at 10am ET / 7am PT to talk about the Supreme Court taking up Marriage Equality this Spring
• Comedian and actor Carlos Alazraqui joins us in the Los Angeles Bureau at 11am ET / 8am PT for "Coffee With Carlos"
• In his sixth State of the Union address — the second to last of his presidency — President Obama declared an economic resurgence, telling Americans, "the shadow of crisis has passed." Obama made middle class tax cuts a centerpiece of his annual address to the nation.
• In response to President Obama's State of the Union address Tuesday night, Sen. Joni Ernst (R-IA), representing the new Republican majority, promised to make Congress more productive — and even, in some cases, to work with Mr. Obama.
• The NFL says its investigation into whether the New England Patriots used under-inflated footballs in the AFC championship game is ongoing, after a report Tuesday night claiming the league found 11 of 12 balls were under-inflated.