• Rep. Rosa DeLauro (D-CT) calls in at 10am ET / 7am PT to talk about what the House is doing to help prevent gun violence
• Charlie Pierce of Esquire's Politics Blog calls in at 10:30am ET / 7:30am PT to update us on the political fights going on in DC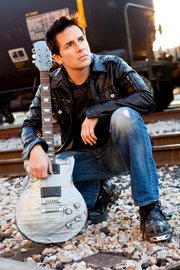 • Sexy Liberal Hal Sparks joins us in the Los Angeles Bureau at 11am ET / 8am PT for an hour of Humpdays With Hal
• President Obama's broad effort to reduce gun violence will include proposed bans on military-style assault weapons and high-capacity ammunition magazines as well as more than a dozen executive orders aimed at circumventing congressional opposition to stricter gun control. The measures will be announced today.
• The House of Representatives on Tuesday approved $50.5 billion in long-delayed federal disaster aid to victims of Superstorm Sandy, but not before Republicans flexed their budget-cutting muscle to strike some spending provisions.
• Rep. Chuck Schumer (D-NY), the highest-ranking Jewish member in the Senate, announced Tuesday that he will support Chuck Hagel's nomination for defense secretary, a breakthrough for President Obama's effort to have his appointee confirmed in the Senate.
• Police say two people were killed when a helicopter crashed Wednesday during rush hour in central London after apparently hitting a construction crane on top of a building.