• Michael Tomasky of "The Daily Beast" calls in at 9:30am ET / 6:30am PT to talk about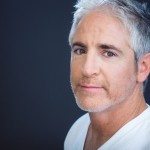 • Comedian and actor Carlos Alazraqui joins us in the Los Angeles Bureau at 11am ET / 8am PT for "Coffee With Carlos"
• The Yemen-based branch of al Qaeda officially claimed responsibility yesterday for the massacre exactly a week earlier at the Paris headquarters of the satirical newspaper Charlie Hebdo, as copies of the paper's new edition — which again mocked the Prophet Muhammad — flew off shelves in France.
• A former Ohio country club bartender — who told authorities that he was Jesus Christ — threatened to murder House Speaker John Boehner last fall because he believed the Ohio congressman was responsible for Ebola, according to records made available Tuesday.
• Coming soon from the IRS: Slower tax refunds, fewer identity-theft protections and worse customer service. That's because the IRS budget has been slashed so deeply that the IRS Commissioner says "we have no choice but to do less with less."
• Former Arkansas Gov. Mike Huckabee has accused President Obama and his wife, Michelle, of double standards in parenting, saying in an interview that the first family shelters its daughters from some things but allows them to listen to the music of Beyoncé.