• Sexy Liberal Hal Sparks joins us in the Los Angeles Bureau at 10am ET / 7am PT for an hour of Humpdays With Hal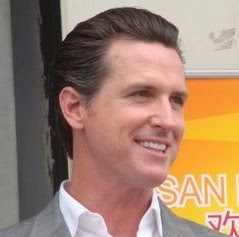 • CA Lt. Gov. Gavin Newsom joins us in the Los Angeles Bureau at 11:30am ET / 8:30am PT to talk about his new book, "Citizenville"
• As the country inched closer to the March 1 sequester deadline, President Obama on Tuesday traveled to Newport News, Va., to make a local case for what he and the administration believe will be the devastating economic impacts of the budget cuts.
• With across-the-board federal spending cuts set to kick in on Friday, House Speaker John Boehner reiterated his plea for the Senate to pass an alternative to the sequester, calling on senators to get "off their ass."
• Gov. Chris Christie announced Tuesday that he would expand Medicaid health insurance coverage to more low-income New Jersey adults as part of President Obama's health insurance overhaul — all while making it clear he's "no fan of" the president's program.
• Pope Benedict bid an emotional farewell at his last general audience this morning, saying he understood the gravity of his decision to become the first pontiff to resign in 600 years but that he had done it for the good of the Roman Catholic Church.