• Daily Beast columnist Dean Obeidallah calls in at 9:30am ET / 6:30am PT to talk about the anti-LGBT bill in Arizona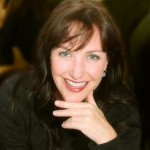 • CC Goldwater (Barry Goldwater's granddaughter) calls in at 10:30am ET / 7:30am PT to talk about the LGBT situation in Arizona
• Sexy Liberal Carlos Alazraqui joins us in the Los Angeles Bureau at 11am ET / 8am PT for "Coffee With Carlos"
• Arizona Governor Jan Brewer came under mounting pressure on Tuesday from other prominent Republicans and consultants to veto a controversial bill described by critics as a license to discriminate against gays and others in the name of religion.
• President Obama on Tuesday called Afghan President Hamid Karzai with a blunt warning that all U.S. troops will leave his war-torn country by 2015 unless Karzai or his successor sign a bilateral security agreement (BSA) with the United States.
• Former President Bill Clinton took center stage today in the most watched Senate race in the country, telling a crowd of 1,200 that "it makes a big difference" whether Kentucky Secretary of State Alison Lundergan Grimes wins over Mitch McConnell in November.
• A sprawling Democratic bill expanding health, education and other benefits for veterans easily cleared an early Senate hurdle on Tuesday. Republicans are still battling to make the bill smaller.