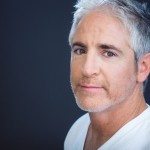 • Sexy Liberal Carlos Alazraqui joins us in the Los Angeles Bureau at 11am ET / 8am PT for "Coffee With Carlos"
• Twenty-five people have been killed in fighting between anti-government protesters and police in the capital Kiev, the Ukrainian Health Ministry said in a statement Wednesday. The Health Ministry also said 241 people had been hospitalized.
• President Obama is traveling to Mexico today for the annual North American Leaders' Summit with Canadian Prime Minister Stephen Harper and Mexican President Enrique Pena Nieto. A pending trade agreement with other nations in the Asia-Pacific region will be at the top of their agenda.
• One of the jurors who convicted Michael Dunn of attempted murder after he fired into an SUV during a fatal argument over loud music believes he should have been convicted of first-degree murder. Ultimately, the jury convicted Dunn on the charges of attempted murder.
• A new report by the non-partisan Congressional Budget Office finds a wage hike would lift 900,000 families out of the federal poverty threshold, but it could result in a net job loss of about half a million workers even though it would increase wages for 16.5 million others.
• President Obama used his executive authority yesterday and announced plans to further tighten fuel efficiency standards for medium- and heavy-duty trucks.