• Democratic strategist Karl Frisch calls in at 9am ET / 6am PT to talk about the further troubles of GOP Rep. Aaron Schock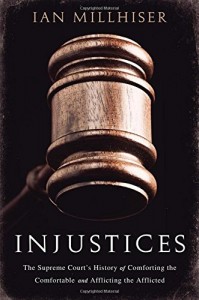 • Ian Millhiser of the Center for American Progress Action Fund calls in at 10am ET / 7am PT to talk about ObamaCare and Marriage Equality before SCOTUS. Pre-order his new book, Injustices: The Supreme Court's History of Comforting the Comfortable and Afflicting the Afflicted

• Comedian and actor Carlos Alazraqui joins us in the Los Angeles Bureau at 11am ET / 8am PT for "Coffee With Carlos"
• Wiping away tears and with breaking voices, family and friends of ISIS-captured aid worker Kayla Mueller spoke about her life and legacy yesterday afternoon, hours after her parents and the White House confirmed the American hostage had been killed.
• Members of the Senate Health, Education, Labor and Pensions Committee united Tuesday in support of immunizing children against preventable diseases as federal health officials and senators from both parties declared vaccines a public health priority.
• NBC News said Tuesday it has suspended its chief anchor and managing editor Brian Williams immediately for six months without pay, forgoing the option of firing the embattled newsman for now due to his popularity and past work at the network.
• Jon Stewart told his audience Tuesday that he will step down from Comedy Central's "The Daily Show" by the end of this year, when his contract expires.