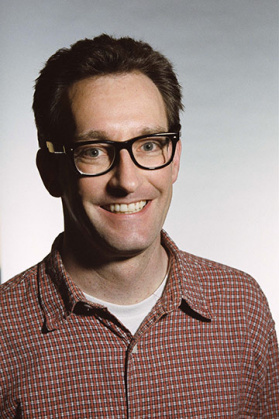 • Tom Kenny, the voice of SpongeBob SquarePants, calls in at 9:30am ET / 6:30am PT to talk about his new album and holiday special, "It's a SpongeBob Christmas"
• Rep. Tim Walz (D-MN) calls in at 10am ET / 7am PT to talk about the discharge petition on middle class tax cut he filed yesterday in the House
• Sexy Liberal Hal Sparks joins us in the Los Angeles Bureau at 11am ET / 8am PT for an hour of Humpdays With Hal
• President Barack Obama held his ground on the "fiscal cliff" on Tuesday, insisting on higher tax rates for the wealthiest Americans, while Republicans showed increasing disarray over how far they should go to compromise with Obama's demands.
• A bipartisan group of governors asked President Obama for assurance yesterday that any cuts in spending would not shift the financial burden onto states. They say they want flexibility from the federal government on programs to allow them to do more with less.
• New York City Mayor Michael Bloomberg told the former New York senator Hillary Clinton she should consider running for his job as he prepares to leave office next year.
• Frail and in a wheelchair, former Sen. Bob Dole was a startling presence on the Senate floor as lawmakers voted on a treaty on disabilities to ensure that disabled American veterans are treated with dignity and respect.