• Michael Tomasky of "The Daily Beast" calls in at 10am ET / 7am PT to talk about how we can stave off a Dem civil war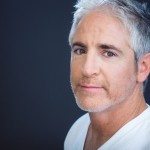 • Actor and comedian Carlos Alazraqui joins us in the Los Angeles Bureau at 11am ET / 8am PT for "Coffee With Carlos"
• The House is set to vote tomorrow on legislation to effectively undo President Obama's executive action on immigration. It's a proposal put forward by Rep. Ted Yoho, R-Florida, which allows the GOP to voice their outrage, without sparking a government shutdown.
• Investigators are considering whether to charge Michael Brown's stepfather with attempting to incite a riot for urging a crowd in Ferguson to "burn this bitch down" as part of a larger inquiry into violence after a grand jury declined to indict Officer Darren Wilson.
• One of ISIS leader Abu Bakr al-Baghdadi's wives and children have been arrested in Lebanon. Col. Anis Khoury, a spokesman for the Lebanese defense ministry, declined to offer further details and said the army is leading the investigation.
• A 55-year-old woman sued comedian Bill Cosby on Tuesday in Los Angeles Superior Court claiming sexual battery and infliction of emotional distress for allegedly molesting her in a bedroom at the Playboy Mansion when she was 15 years old.