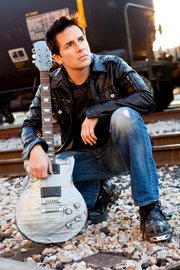 • Sexy Liberal Hal Sparks joins us in the Los Angeles Bureau at 11am ET / 8am PT for an hour of Humpdays With Hal
• President Barack Obama will announce today that Vice President Joe Biden will lead an effort to come up with policies to address gun violence amid calls for action following the massacre of 26 people including 20 children in a Connecticut elementary school last week.
• Six more victims of the Newtown school shooting will be honored at funerals and remembrances today, including the school principal who was killed with 20 of her students and five other staff members at the Sandy Hook Elementary School.
• President Obama supports Sen. Dianne Feinstein's legislation banning assault weapons—signed into law in 1994, it expired in 2004—and other potential gun measures, the White House revealed on Tuesday, after declining to discuss gun control specifics the day before.
• Still short of a "fiscal cliff" deal with the White House, top House Republicans are laboring to rally their rank-and-file behind an alternative plan that would prevent looming tax increases for everyone but those earning over $1 million a year.
• The State Department has released its independent, internal investigation into the Sept. 11 attack on the U.S. consulate in Benghazi, concluding the attack was the result of the State Department's "systematic failure" in addressing the security needs of the consulate.