• Rep. John Yarmuth (D-KY) calls in at 10am ET / 7am PT to talk about the ongoing negotiations to avoid the fiscal cliff
• Charlie Pierce of Esquire's Politics Blog calls in at 10:30am ET / 7:30am PT to talk about the travesty in Michigan with labor unions yesterday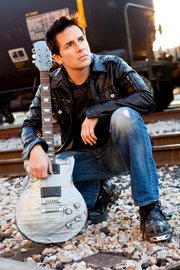 • Sexy Liberal Hal Sparks joins us in the Los Angeles Bureau at 11am ET / 8am PT for an hour of Humpdays With Hal
• President Obama and Rep. John Boehner spoke Tuesday after privately exchanging a new round of rival proposals for keeping the economy from tumbling off the "fiscal cliff." The fresh discussion signaled a welcome bit of movement in negotiations that had appeared stalled for several days.
• Against a backdrop of raucous protests in the Michigan capitol, Republican Gov. Rick Snyder signed into law controversial right-to-work legislation after final passage in the GOP-led state legislature.
• A masked gunman who opened fire in the crowded Clackamas Town Center mall in suburban Portland, Ore., killing two and seriously injuring a third before killing himself, has been "tentatively" identified by police, though they have not yet released his name.
• North Korea successfully fired a long-range rocket on Wednesday, defying international warnings as the regime of Kim Jong Un took a big step forward in its quest to develop a nuclear missile.