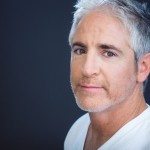 • Comedian and actor Carlos Alazraqui joins us in the Los Angeles Bureau at 11am ET / 8am PT for "Coffee With Carlos"
• U.S. officials say an American has died fighting with ISIS terrorists in Syria. The death of Douglas McAuthur McCain was confirmed Tuesday by National Security Council spokesperson Caitlin Hayden. McCain, using the Twitter name "Duale Khalid," had often praised ISIS and defended Jihad.
• A Boston journalist who was held hostage in Syria is back home. Peter Theo Curtis was reunited with his family last night. The 45-year-old, who wrote under the name Theo Padnos, had been held captive in Syria for almost two years before being released this past weekend.
• An open-ended cease-fire between Israel and Palestinian militants in the Gaza Strip was holding Wednesday, as many people on both sides of the conflict wondered what was gained during 50 days of fighting.
• Burger King announced that it has reached a deal to buy Canadian doughnut chain Tim Hortons and base itself in Canada, a controversial transaction that raises questions about business taxes and corporate patriotism.
• The FBI has questioned a man who says he recorded audio of gunfire at the time Brown was shot by Ferguson, Missouri, police on August 9. In the recording, a quick series of shots can be heard, followed by a pause and then another quick succession of shots.