• Dean Obeidallah of SiriusXM Insight 121 calls in at 9:30am ET / 6:30am PT to talk about the GOP's fear parade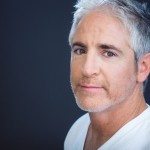 • Actor and comedian Carlos Alazraqui joins us in the Los Angeles Bureau at 11am ET / 8am PT for "Coffee With Carlos"
• Donald Trump found himself in a confrontation Tuesday with Spanish media's most well-known journalist, Jorge Ramos of Univision. Trump told Ramos to "go back to Univision" when the journalist stood up and attempted to ask a question, then had Ramos escorted out of the room.
• Asian stocks were mixed Wednesday and Shanghai's index fell despite Beijing's decision to cut a key interest rate to help stabilize gyrating financial markets and counter short liquidity. Most other Asian markets initially wavered but had appeared to regain buying momentum by early afternoon.
• Jeb Bush is trying to take a more forceful stand against GOP frontrunner, Donald Trump. Bush declared again, "it's going to be really hard for me to be lectured to by anybody about the politics of immigration" when asked about his use of the term "anchor baby".
• Donald Trump's second public attack against Fox News host Megyn Kelly earned him sharp and public reubke from Fox News Chairman Roger Ailes Tuesday. "Donald Trump's surprise and unprovoked attack on Megyn Kelly during her show last night is as unacceptable as it is disturbing," Ailes said.