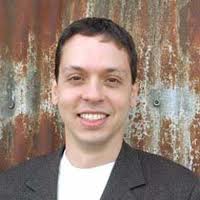 • Markos Moulitsas, founder of DailyKos, calls in at 10:30am ET / 7:30am PT to talk about the NRA's blame in escalating gun violence in America
• John Fugelsang joins us from the New York Bureau at 11am ET / 8am PT for a Wednesday edition of Fridays With Fugelsang
• Christopher Lane, an Australian baseball player out for a jog in an Oklahoma neighborhood, was shot and killed by three "bored" teenagers who decided to kill someone for fun, police said. Two of the teens were charged with 1st Degree Murder, while a third was charged with being an accessory after the fact.
• Just a week into the new school year, a man with an assault rifle and other weapons exchanged gunfire with officers Tuesday at an Atlanta-area elementary school before surrendering, a police chief said. No one was injured.
• Texas Republican Sen. Ted Cruz on Tuesday refused to say whether he believes he is eligible to run for president of the United States even though he was born in Canada.
• Bradley Manning, the U.S. soldier convicted of the biggest breach of classified data in the nation's history, will be told on today how much of his life will be spent in a military prison. He could face up to 90 years in prison.