• Carlos Alazraqui joins us in the Los Angeles Bureau at 9am ET / 6am PT for all three hours of Coffee With Carlos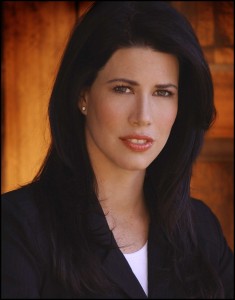 • Actor-vist Melissa Fitzgerald ("The West Wing") joins us in the Los Angeles Bureau at 11am ET / 8am PT to talk about the news of the day
• Former congressman Anthony Weiner fell to fourth among Democratic candidates in New York City's latest mayoral race poll on Tuesday but was the center of attention in a heated debate last night.
• Newark Mayor Cory Booker won the Democratic primary yesterday for the special election to fill New Jersey's U.S. Senate seat that is open due to Frank Lautenberg's death in June. He will face off in October against GOP businessman Steve Lonegan who beat physician Alieta Eck.
• Hillary Clinton offered some of her sharpest political rhetoric since stepping down as secretary of state when she roundly criticized stricter voter ID laws and a recent Supreme Court decision striking down a central component of the Voting Rights Act.
• Egyptian security forces stormed two massive makeshift camps filled with ousted President Mohamed Morsi's supporters, bulldozing tents and escorting away hundreds of protesters. Within three hours of the raid, forces had cleared the smaller of the two camps.