• Eric Boehlert of Media Matters for America calls in at 10am ET / 7am PT to talk about whining among the GOP about Obama's vacation
• Michael Tomasky of The Daily Beast calls in at 10:30am ET / 7:30am PT to talk about why Liberals should back the Iraq intervention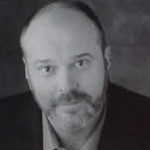 • Comedian and actor Rick Overton joins us in the Los Angeles Bureau at 11am ET / 8am PT to hang with us for the hour
• Robin Williams committed suicide by hanging himself with a belt Monday at his California home, the Marin County Sheriff's Office said Tuesday during a press conference. The actor also had superficial cuts on his wrist and a pocketknife was found nearby.
• Police in St. Louis County, Missouri say an officer shot and critically wounded a suspect early Wednesday near Ferguson, the suburb of the city of St. Louis where a fatal weekend police shooting sparked two nights of violent protests.
• The Obama administration is sending 130 U.S. military personnel into northern Iraq to assess the scope of the humanitarian mission and develop additional humanitarian assistance options there
• Lauren Bacall, the model-turned-actress who starred with husband Humphrey Bogart in classic movies such as "Key Largo" and "To Have and Have Not," has died at age 89.