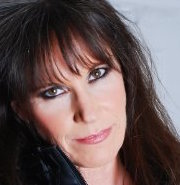 • Podcaster Jody Hamilton joins us in the Los Angeles Bureau at 11am ET / 8am PT to hang with us for the hour
• Sen. Rand Paul (R-KY) made his presidential bid official yesterday, laying out his vision to restore liberty and freedom to Americans. He's building his candidacy on a strong national defense, a flat tax, school choice, an end to government surveillance, and the "defeat" of the "Washington machine."
• Russian hackers penetrated the White House non-public, non-classified computer system for several months last year, forcing the White House to shut down the system for several days, U.S. officials said.
• Two black candidates were among three people elected to the Ferguson City Council Tuesday, tripling African-American representation in the St. Louis suburb where poor race relations have been a focal point since the August shooting death of an 18-year-old boy by a white police officer.
• Chicago Mayor Rahm Emanuel won a second term Tuesday in a runoff election campaign that hinged on serious financial challenges facing the nation's third-largest city and the brusque management style of the former White House chief of staff.
• Cuba may be taken off America's list of state sponsors of terrorism at any moment, sources say. The State Department has not sent the paperwork to the White House yet, but officials expect it at any time.