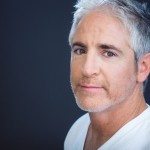 • Sexy Liberal Carlos Alazraqui joins us in the Los Angeles Bureau at 11am ET / 8am PT for another edition of "Coffee With Carlos"
• Hours after owner Donald Sterling was banned from the NBA for life, the Los Angeles Clippers returned to an energized Staples Center and beat the Golden State Warriors 113-103 on Tuesday night to take a 3-2 lead in their first-round playoff series.
• A botched execution that used a new drug combination left an Oklahoma inmate writhing and clenching his teeth on the gurney Tuesday, leading prison officials to halt the proceedings before the inmate's eventual death from a heart attack.
• The United States has proof that the Russian government in Moscow is running a network of spies inside Eastern Ukraine because the U.S. government has recordings of their conversations, Secretary of State John Kerry said in a closed-door meeting.
• House Speaker John Boehner on Tuesday reassured fellow Republican lawmakers that he will not push them to pass immigration reform and said he was just teasing last week when he criticized his caucus's reluctance on the issue.
• At least 34 people across six states were killed in tornadoes unleashed by a ferocious storm system that razed neighborhoods and threatened more destruction in heavily populated parts of the South on Tuesday.