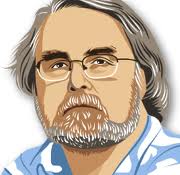 • Charlie Pierce of Esquire's Politics Blog calls in at 10:30am ET / 7:30am PT to talk about what the gobshites are saying these days
• Comedian and actor Carlos Alazraqui joins us in the Los Angeles Bureau at 11am ET / 8am PT for "Coffee With Carlos"
• The Senate is moving forward on a human trafficking bill, leaders announced Tuesday, after Dems and GOPers overcame their disagreement over abortion language in the bill. This could soon allow the Senate to vote on the confirmation of President Obama's attorney general nominee, Loretta Lynch.
• The April health tracking poll from the Kaiser Family Foundation shows that the public is almost evenly split between favorable and unfavorable views of the Affordable Care Act as favorable views are on a slow but steady rise.
• The Justice Department opened a civil rights investigation Tuesday into the death of Freddie Gray amid ongoing protests over the Baltimore man whose spine was allegedly severed while he was in police custody. Gray, 25, died Sunday, a week after he was arrested on a weapons charge in Baltimore.
• Saudi Arabia resumed airstrikes in Yemen on Wednesday, less than 24 hours after announcing the end of its "Operation Decisive Storm," a nearly month-long campaign against Houthi positions.