• Daily Beast columnist Dean Obeidallah calls in at 10am ET / 7am PT to talk about Chris Christies comments to Sheldon Adelson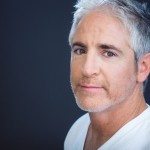 • Sexy Liberal Carlos Alazraqui joins us in the Los Angeles Bureau at 11am ET / 8am PT for another edition of Coffee With Carlos
• President Barack Obama said on Tuesday that 7.1 million people had signed up on federal or state exchanges for coverage under the health care law now often known as Obamacare. Obama claimed victory at a White House ceremony, saying the program approved by Congress in 2010 has been a force for good.
• After declaring at least a temporary victory in the ongoing battle of the Affordable Care Act Tuesday afternoon, President Obama heads to Michigan Wednesday to renew a push to increase the minimum wage.
• Authorities kept hundreds of thousands of people out of their beds early Wednesday after a magnitude-8.2 earthquake struck off Chile's northern coast. Five people were crushed to death or suffered fatal heart attacks, a remarkably low toll for such a powerful shift in the Earth's crust.
• Charles H. Keating Jr., the notorious financier who served prison time, was disgraced for his role in the costliest savings and loan failure of the 1980s, and tarnished the reputations of five senators (including John McCain) known as the "Keating Five", has died. He was 90.