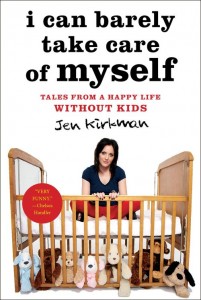 • Comedian Jen Kirkman calls in at 9:30am ET / 6:30am PT to talk about her new book, "I Can Take Care Of Myself: Tales From A Happy Life Without Kids"
• Former FBI Agent Chris Kerr calls in at 10:30am ET / 7:30am PT to talk about what investigators are looking for in the wake of the Boston Marathon bombing
• Sexy Liberal Hal Sparks joins us in the Los Angeles Bureau at 11am ET / 8am PT for an hour of Humpdays With Hal
• Federal agents zeroed in Tuesday on how the Boston Marathon bombing was carried out — with kitchen pressure cookers packed with explosives, nails and other lethal shrapnel — but said they still didn't know who did it and why.
• A suspicious letter potentially laced with a poison, ricin, and postmarked from Memphis, was sent to the office of Sen. Roger Wicker of Mississippi. Sources confirmed the letter was sent to Wicker, R-Miss., but did not arrive at his office on Capitol Hill. It was stopped at a mail processing facility.
• A bipartisan effort to expand background checks is in deep trouble as the Senate approaches a long-awaited vote on the linchpin of the drive to curb gun violence.
• The coffin of Margaret Thatcher was carried up the steps of London's main cathedral on Wednesday for a funeral service attended by Queen Elizabeth, Britain's political elite, and global dignitaries.