• Michael Tomasky of The Daily Beast calls in at 10am ET / 7am PT to talk about racism in the Republican Party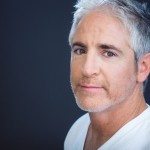 • Sexy Liberal Carlos Alazraqui joins us in the Los Angeles Bureau at 11am ET / 8am PT for "Coffee With Carlos"
• A man was charged Tuesday with possession of a hoax device, disorderly conduct and disturbing the peace after two suspicious bags were found near the finish line of the Boston Marathon amid stepped-up security on the anniversary of the bombings that shook the city a year ago.
• Ukraine's military launched an offensive today to quell pro-Russian violence that has swept eastern Ukraine, as Russia's prime minister tweeted an ominous message. "There is foreboding of a civil war in #Ukraine," Prime Minister Dmitriy Medvedev posted yesterday.
• A robotic submarine searching for any sign of the missing Malaysia Airlines jet resurfaced early for the second time in two days on Wednesday. Officials blamed a "technical issue" for Bluefin-21's premature return from the deep off Australia's west coast.
• The suspect in the killing of three people at two Jewish facilities near Kansas City over the weekend could face the death penalty on state murder charges filed Tuesday, prosecutors said.
• A Nevada rancher said Monday he's trying to determine if federal agents damaged his cattle when the animals were rounded up then released in a showdown with angry protesters over a decades-long dispute about rangeland rights.