• Bob Cesca of "The Bob & Chez Show" and Salon.com calls in at 10am ET / 7am PT to talk about Ben Carson's horrifying Iowa surge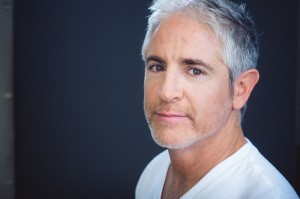 • Comedian and actor Carlos Alazraqui joins us in the Los Angeles Bureau at 11am ET / 8am PT for "Coffee With Carlos".
Obama: We are all French now: French President François Hollande and U.S. President Barack Obama on Tuesday vowed to intensify their nations' military attacks on ISIS in Syria and Iraq at a White House meeting lent urgency and deep symbolic significance by the terrorist attacks on Paris 10 days ago that opened a new phase of the war on terror.
 Ted Cruz just rocketed upward in a new Iowa poll. Sen. Ted Cruz (R-Texas) is looking more and more like a top-tier contender in Iowa.The Republican presidential candidate surged to a close No. 2. Real-estate mogul Donald Trump held onto his first-place status, with 25% support among likely Iowa caucus-goers. But Cruz was close behind with 23% — within the poll's margin of error.
 Obama: Paris Climate Summit Will Be 'Powerful Rebuke' To Terrorists: President Obama calls the upcoming climate summit with world leaders in Paris a "powerful rebuke" to Islamic State terrorists who attacked the city earlier this month.
 Jeb: Obama 'completely lost' on ISIS. Former Gov. Jeb Bush (R-Fla.) said Tuesday that President Obama lacks a vision for defeating the Islamic State in Iraq and Syria (ISIS).