• Charlie Pierce of Esquire's Politics Blog calls in at 10:30am ET / 7:30am PT to talk about Kim Davis cashing in on her martyrdom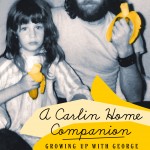 • Comedian Kelly Carlin joins us in the Los Angeles Bureau at 11am ET / 8am PT to talk about her new memoir, "A Carlin Home Companion"
• Attorneys for the Kentucky clerk who was jailed last week because of her refusal to issue marriage licenses to gay couples said today they have filed an emergency motion with a federal court that they hope will result in Kim Davis' freedom.
• Democratic presidential candidate Hillary Clinton will announce her campaign finance reform plan today, proposing a small donor matching system with an eye toward encouraging small donors to get involved and give to both presidential and congressional candidates.
• European leaders are proposing extra funding to help relocate thousands of people from the Middle East amid the continent's biggest refugee crisis since World War II. German Chancellor Angela Merkel today announced an extra $6.7 billion in spending on refugees in Germany next year.
• The latest New Hampshire poll finds Sanders pulling away from Democratic frontrunner Hillary Clinton, 49 percent to her 38 percent. In a statement, the Sanders campaign said, "The more voters get to know Bernie, the better they like him."