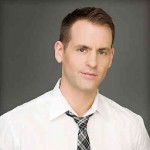 • Matt Breen, Editor in Chief of "The Advocate", calls in at 9:30am ET / 6:30am PT to talk about The Supreme Court and marriage equality
• Charlie Pierce of Esquire's Politics Blog calls in at 10:30am ET / 7:30am PT to talk about the bad news for Mitch McConnell
• Bob Cesca of "The Daily Banter" calls in at 11:30am ET / 8:30am PT to talk about Liberals and religion
• President Obama reiterated again Monday that the chances of an Ebola outbreak in the United States are "extremely low," but that the case of a Liberian man who began exhibiting symptoms of disease after arriving in Dallas shows how vigilant U.S. health workers must be.
• Thomas Eric Duncan, the Ebola patient in isolation at a Texas hospital, has begun treatment with an experimental drug that was just authorized by the federal government for certain patients, the hospital said.
• An Illinois teenager was arrested Saturday at Chicago's O'Hare airport as authorities say he was attempting to travel to the Middle East to join ISIS. Mohammed Hamzah Khan, age 19, appeared in court to face charges for allegedly attempting to provide material support for a terrorist organization.
• The Supreme Court cleared the way for marriage equality in five states yesterday, and Tony London and Tim Bostic of Norfolk, VA was just one of the couples who received a marriage license in Virginia yesterday.