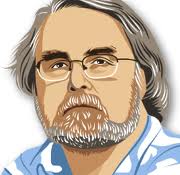 • Charlie Pierce of Esquire's Politics Blog calls in at 10:30am ET / 7:30am PT to talk about the decline of Sen. Marco Rubio
• The White House is under fire to explain exactly how much President Obama knows about U.S. surveillance programs in the wake of a report that suggested the National Security Agency (NSA) had been monitoring the phones of 35 world leaders until an internal Obama administration review discovered and ended the program.
• In a stunning move, a federal judge Monday ruled that abortion restrictions authorized by Texas lawmakers in July are unconstitutional, and will not be implemented as scheduled on Tuesday.
• Four sources deeply involved in the Affordable Care Act tell NBC News that 50 to 75 percent of the 14 million consumers who buy their insurance individually can expect to receive a "cancellation" letter over the next year because their existing policies don't meet the standards mandated by the new health care law.
• Senate Majority Leader Harry Reid said Monday that the Senate will vote on a bill to expand gay rights in the workplace before the Thanksgiving holiday. Reid said the upper chamber would consider the Employment Nondiscrimination Act, which would "work against discrimination on gender identity."