• Charlie Pierce of Esquire's Politics Blog calls in at 10:30am ET / 7:30am PT to talk about guns vs. Ebola in the media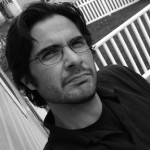 • Bob Cesca of "The Daily Banter" calls in at 11:30am ET / 8:30am PT to talk about his view of whistleblowers
• U.S. health officials are recommending that people who are at highest risk for coming down with Ebola avoid commercial travel or attending large public gatherings, even if they have no symptoms. The C.D.C. issued the updated advice to state and local officials yesterday.
• Kaci Hickox, a nurse who treated Ebola patients in West Africa, agreed to be quarantined at home in Maine upon her return from a weekend of confinement in New Jersey, but her lawyer disagrees with officials over how long she'll have to stay in seclusion.
• Investigators say that a gunman responsible for a shooting at a Washington state high school on Friday invited his victims to lunch by text message. The five students were all at a lunch table when they were shot by 15-year-old Jaylen Fryberg.
• Graphic images and witness accounts have led to claims that the ISIS terror group has gained access to chemical weapons and is using them against Kurdish fighters in Syria and government forces in Iraq. U.S. Secretary of State John Kerry said the reports were under investigation.