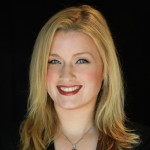 • Syndicated columnist Tina Dupuy calls in at 9:30am ET / 6:30am PT to talk about the non-storm over marriage equality
• Charlie Pierce of Esquire's Politics Blog calls in at 10:30am ET / 7:30am PT to talk about what the gobshites are talking about this week
• Bob Cesca of "The Daily Banter" calls in at 11:30am ET / 8:30am PT to talk about the media's Ebola hysteria
• Federal health officials on Monday urged U.S. hospitals to "think Ebola" and launched a review of procedures for treating infected patients, while the World Health Organization called the outbreak "the most severe, acute health emergency seen in modern times."
• Nina Pham, the Texas nurse who contracted Ebola while caring for a dying Liberian man, repeatedly visited his room from the day he was admitted to the intensive care unit until the day before he died, medical records show.
• Baghdad is close to being encircled by ISIS. Much of Anbar province to the west and part of Diyala to the northeast have fallen. The U.S. is hitting ISIS from the air, but it's up to the Iraqis to win on the ground.
• Pounding rain didn't deter hundreds of protesters yesterday outside Ferguson police headquarters, where they stayed for almost 4 hours to mark how long 18-year-old Michael Brown's body was left in a street after he was fatally shot by police.