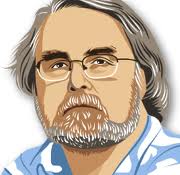 • Charlie Pierce of Esquire's Politics Blog calls in at 10:30am ET / 7:30am PT to talk about whether the Iran deal was a good idea
• Michael Tomasky of The Daily Beast calls in at 11:30am ET / 8:30am PT to talk about GOP reaction to the historic Iran nuclear deal
• Leading Dem and GOP senators are crafting legislation to reinstate the full force of sanctions and impose new ones if Iran doesn't make good on its pledge to roll back its nuclear program, brushing aside the Obama administration's fears about upending its diplomatic momentum.
• Answering a heckler in his San Francisco audience, President Obama repeated on Monday that he will not take executive actions to halt deportations of undocumented immigrants, saying that such unilateral action would "violate our laws."
• Newtown shooter Adam Lanza was obsessed with Columbine and planned the rampage that took the lives of 20 children and six school staffers at Sandy Hook Elementary, "including the taking of his own life," according to a report on last December's shooting released Monday.
• HealthCare.gov experienced an "unscheduled outage" for about an hour Monday morning, officials confirmed Monday, but the administration maintains that the federal website will work for the "vast majority" of users by next week.