• As a part of Current's "Currently: Feeding The Need" hunger initiative, Daniel Karslake, Director of "Every 3 Seconds", a documentary that looks at how everyday people are doing something to end the hunger problem in the world, calls in at 9:30am ET / 6:30am PT to talk about his project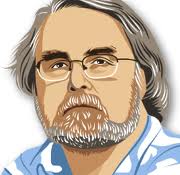 • Charlie Pierce of Esquire's Politics Blog calls in at 10:30am ET / 7:30am PT to talk about why Paul Ryan isn't going anywhere
• Rep. Tim Ryan (D-OH) calls in at 11am ET / 8am PT to talk about what Congress needs to do to avoid going over the Fiscal Cliff
• President Barack Obama dispatched Secretary of State Hillary Rodham Clinton to the Middle East today as the U.S. urgently seeks to contain the bloody conflict between Israel and Hamas.
• On a history-making trip, President Obama yesterday paid the first visit by an American leader to Myanmar and Cambodia, two Asian countries with troubled histories, one on the mend and the other still a cause of concern.
• A group of 97 House Republicans sent a letter to President Obama yesterday, saying that UN Amb. Susan Rice misled the nation about the attack on Benghazi, making her unfit to be a candidate to succeed Secretary of State Hillary Clinton.