• Comedian Dean Obeidallah calls in at 10am ET / 7am PT to talk about why Chris Christie isn't a shoo-in for the GOP nomination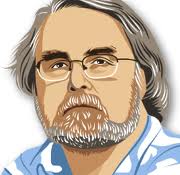 • Charlie Pierce of Esquire's Politics Blog calls in at 10:30am ET / 7:30am PT to talk about the manufactured feud between Hillary Clinton and Sen. Elizabeth Warren
• Aid is coming to Tacloban, Philippines: medical supplies, pallets of water and food piled on trucks, planes and ferries, sent by the Philippine government and countries around the world. But the scale of the typhoon disaster and challenges of delivering the assistance means few in this city, strewn with debris and corpses, have received any help.
• Hailing "patriots who have rendered the highest service any American can offer this nation," President Barack Obama honored the country's military veterans Monday at a Veterans Day ceremony at Arlington National Cemetery.
• If New Jersey Gov. Chris Christie runs for president in 2016, just 32 percent of Republican and Republican-leaning respondents say they would vote for him in a GOP presidential primary, while 31 percent prefer another Republican candidate. according to a new NBC News poll.
• An arctic blast from Canada brought winter-like temperatures across a wide swath of the country early Tuesday with snow and lows in the single digits and teens in the Upper Midwest.