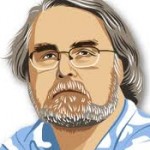 • Charlie Pierce of Esquire's Politics Blog calls in at 10:30am ET / 7:30am PT to talk about the latest mass shooting in Santa Barbara
• Elliot Rodger, 22, stabbed to death three people in his apartment, shot two women to death outside a sorority house and killed another man inside a deli with gunfire before killing himself near the campus of the University of California, Santa Barbara, on Friday, investigators said.
• Senator Richard Blumenthal said on Sunday he wanted to revive gun control legislation rejected by Congress in the wake of the 2012 Newtown, Connecticut, school massacre, saying it could have helped prevent this weekend's deadly California shooting spree.
• Almost six weeks after nearly 300 girls were kidnapped by the terrorist group Boko Haram in Nigeria, the Nigerian defense chief believes the girls have been located. Despite this breakthrough, the Nigerian government seems reluctant to use military force to free the girls.
• The Malaysian government on Tuesday released 45 pages of raw satellite data it used to determine that the missing jetliner crashed into the southern Indian Ocean, responding to demands for greater transparency by relatives of some of the 239 people on board.
• The Ukrainian city of Donetsk was in turmoil Tuesday after a day of heavy fighting in which government forces used combat jets to stop pro-Russia separatists from taking over the airport. The mayor said 40 people were killed.