• Charlie Pierce of Esquire's Politics Blog calls in at 10:30am ET / 7:30am PT to talk about Sen Lindsey Graham getting the vapors again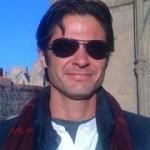 • Bob Cesca of The Daily Banter calls in at 11:30am ET / 8:30am PT to talk about President Obama's reaction to events in Ukraine
• Russian President Vladimir Putin said Moscow reserves the right to use all means to protect Russians in Ukraine as U.S. Secretary of State John Kerry was on his way to Kiev. Tensions remained high in Crimea with troops loyal to Moscow firing warning shots to ward off protesting Ukrainian soldiers.
• Sen. John McCain (R-AZ) blamed President Obama's "feckless" foreign policy for inviting the crisis in Ukraine on Monday, telling a pro-Israel group that the president has repeatedly failed to demonstrate American strength in the face of adversaries.
• Lois Lerner, former director of tax exempt organizations for the IRS, will testify this week on Capitol Hill, Rep. Darrell Issa said Sunday. But Lerner's attorney, William Taylor, has told CNN "she intends to continue to assert her Fifth Amendment rights."
• Court papers show the FBI has contacted Chris Christie's former campaign manager as part of a federal probe of a traffic scandal that has upended the New Jersey governor's administration.