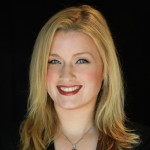 • Syndicated columnist Tina Dupuy calls in at 9:30am ET / 6:30am PT to talk about Bill O'Reilly's "war" experience
• Podcaster Jody Hamilton joins us in the Los Angeles Bureau at 11am ET / 8am PT for Total Trollop Tuesdays
• Bob Cesca of "The Daily Banter" calls in at 11:30am ET / 8:30am PT to talk about the stupidity on display at CPAC
• Israeli Prime Minister Benjamin Netanyahu said yesterday that his speech to Congress on today is "not intended to show any disrespect to President Obama or the esteemed office that he holds." He said he does not want Israel to become a partisan issue.
• President Obama said Monday that Iran should agree to freeze its nuclear activity for at least 10 years in order to reach an agreement over the issue with the United States and its allies, hinting at the roadmap for a new deal.
• While Hillary Clinton was Secretary of State, she did not have a government email address and used only a personal email account for government correspondence, according to a report by the New York Times. This is a possible violation of the agency's archival requirements.
• ISIS has been under attack in the last few days from Twitter, which has quietly suspended at least 2,000 accounts linked to the terror group and its supporters, according to people with knowledge of the operation.