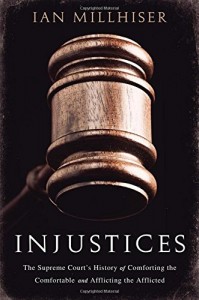 • Ian Millhiser of The Center for American Progress calls in at 9:30am ET / 6:30am PT to talk about his new book, "Injustices: The Supreme Court's History of Comforting the Comfortable and Afflicting the Afflicted"
• Civil Rights Attorney Lisa Bloom calls in at 10am ET / 7am PT to talk about the Robert Durst case
• Charlie Pierce of Esquire's Politics Blog calls in at 10:30am ET / 7:30am PT to talk about Ted Cruz' weird announcement for president
• Podcaster Jody Hamilton joins us in the Los Angeles Bureau at 11am ET / 8am PT for Total Trollop Tuesdays
• Bob Cesca of "The Daily Banter" calls in at 11:30am ET / 8:30am PT to talk about his handy guide to Ted Cruz
• Texas Sen. Ted Cruz believes that Jeb Bush, one of his likely opponents, will "shatter every fundraising record," but he also said that "on the money side we are going to surprise a whole lot of people," too.
• Israeli Prime Minister Benjamin Netanyahu apologized for what some are saying were offensive statements made about Arabs voting during the Israeli election.
• Angelina Jolie has revealed that she had her ovaries and fallopian tubes removed preventively a week ago due to a family history of ovarian cancer and her having a gene mutation that puts her at high risk for the disease.