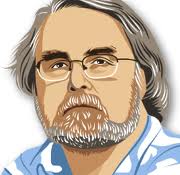 • Charlie Pierce of Esquire's Politics Blog calls in at 10:30am ET / 7:30am PT to talk about the infinite flip flops of Rep. Paul Ryan and his budget proposals
• Rep. Joe Courtney (D-CT) calls in at 11:30am ET / 8:30am PT to talk about the budget and sequester negotiations on Capitol Hill
• House Republicans are sticking to their guns on the federal budget, promising to try to repeal so-called Obamacare, cut domestic programs from Medicaid to college grants and require future Medicare patients to bear more of the program's cost.
• Democrats are ready to muscle expanded background checks and other gun curbs through the Senate Judiciary Committee, giving President Barack Obama an initial if temporary victory on one of his top priorities.
• Afghan President Hamid Karzai has accused the U.S. of colluding with the Taliban. Defense Secretary Chuck Hagel, in Afghanistan, appeared cautious and at pains to avoid sharply criticizing the Afghan leader in public, even as he firmly disputed Karzai's assertions.
• Roman Catholic cardinals prayed for divine help on Tuesday, hours before a conclave to elect a new pope to tackle the daunting problems facing the Church at one of the most difficult periods in its history.