• Eric Boehlert, Senior Fellow at Media Matters for America, calls in at 10am ET / 7am PT to talk about how Fox News is wallowing in a world of Obama "scandals"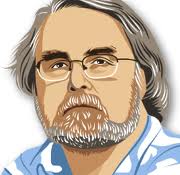 • Charlie Pierce of Esquire's Politics Blog, calls in at 10:30am ET / 7:30am PT to talk about why his dedication to the 1st Amendment is being tested
• The new acting commissioner of the IRS vowed Monday to work quickly and with the cooperation of Congress to implement reforms to the tax agency in response to the revelations that conservative groups had been targeted for scrutiny in their applications for tax-exempt status.
• Trade unions claiming 240,000 members are throwing their weight behind anti-government demonstrations across Turkey. The KESK confederation of public sector workers was calling a two-day strike starting Tuesday to protest what it called the "fascism" of the governing party of Prime Minister Recep Tayyip Erdogan.
• New Jersey Gov. Chris Christie says he had some "pretty good fights" with Sen. Frank Lautenberg. But Lautenberg's death early Monday puts the Republican governor in a pretty good bind in replacing him.
• Lawyers for Jill Kelley, the Florida woman whose complaint to federal authorities led to the resignation of former CIA Director David Petraeus, yesterday filed a lawsuit claiming the government violated her privacy by failing to keep information about her role in the investigation confidential.