• Ian Millhiser of The Center for American Progress Action Fund calls in at 9:30am ET / 6:30am PT to talk about all these SCOTUS rulings
• Charlie Pierce of Esquire's Politics Blog calls in at 10:30am ET / 7:30am PT to talk about Justice Scalia's incomprehensible argle-bargle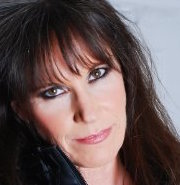 • Podcaster Jody Hamilton joins us in the Los Angeles Bureau at 11am ET / 8am PT for "Total Trollop Tuesdays"
• Bob Cesca of "The Bob & Chez Show" podcast calls in at 11:30am ET / 8:30am PT to talk about the GOP's marriage freakout
• The Supreme Court is refusing to allow Texas to enforce restrictions that would force 10 abortion clinics to close. The Supreme Court order will remain in effect at least until the court decides whether to hear the clinics' appeal of the lower court ruling, not before Autumn.
• New Jersey Gov. Chris Christie will declare his presidential candidacy on Tuesday, joining the 13 Republican candidates who have already fixed their sights on the White House in 2016. A poll released earlier this month ranked him at just four percent among GOP primary voters nationwide.
• Captured prison escapee David Sweat is now talking about the duo's botched plans. Had everything gone as planned, prison escapees David Sweat and Richard Matt would have killed the husband of a prison worker before fleeing with her to Mexico, officials said.