• Charlie Pierce of Esquire's Politics Blog calls in at 10:30am ET / 7:30am PT to talk about the impending SCOTUS decisions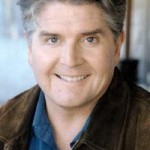 • Voice Deity Jim Ward joins us in the Los Angeles Bureau at 11am ET / 8am PT
• Bob Cesca of The Daily Banter calls in at 11:30am ET / 8:30am PT to talk about someone on Fox News who's even crazier than O'Reilly and Hannity
• Secretary of State John Kerry returned to Iraq on Tuesday for the second day in a row, again trying to convince one of its political leaders that overhaul of the Shiite-led government is the best way to deflate a raging Sunni insurgency that is pushing the country toward civil war.
• IRS Commissioner John Koskinen brushed aside GOP accusations Monday that the agency has obstructed investigations into the targeting of tea party and other political groups, even as Republican lawmakers questioned his credibility.
• President Obama said Monday that the United States should join the rest of the industrialized world and offer paid leave for mothers of newborns. The president is touting paid maternity in the midst of a midterm election campaign focused on women voters.
• Ukraine's pro-Russian insurgents have agreed to a temporary ceasefire and talks with the new Western-backed president, as President Obama warned Russia it risks fresh sanctions over its support for the separatists.