• Charlie Pierce of Esquire's Politics Blog calls in at 10:30am ET / 7:30am PT to talk about the Sunday shows using the failed architects of the Iraq War as "experts"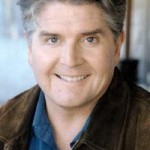 • Voice Deity Jim Ward joins us in the Los Angeles Bureau at 11am ET / 8am PT
• Nearly 300 armed American forces are being positioned in and around Iraq to help secure U.S. assets as President Barack Obama nears a decision on an array of options for combating fast-moving Islamic insurgents, including airstrikes or a contingent of special forces.
• A divided Supreme Court sided with gun control groups and the Obama administration Monday, ruling that the federal ban on "straw" purchases of guns can be enforced even if the ultimate buyer is legally allowed to own a gun.
• After years of pressure from gay rights groups, President Barack Obama plans to sign an executive order banning federal contractors from discriminating against employees on the basis of their sexual orientation or gender identity, the White House said Monday.
• General Motors says recall about 3.4 million cars because it needs to change or replace the keys which could cause the ignition switch to move out of position if they're carrying too much weight.
• After 90 brutal minutes of end-to-end action, the Americans emerged with a thrilling 2-1 win over Ghana in the first round of the World Cup.