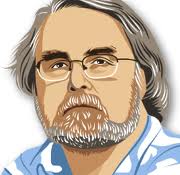 • Charlie Pierce of Esquire's Politics Blog calls in at 10:30am ET / 7:30am PT to talk about Hillary Clinton's big speech and rally
• Podcaster Jody Hamilton joins us in the Los Angeles Bureau at 11am ET / 8am PT for "Total Trollop Tuesdays"
• Bob Cesca of "The Bob & Chez Show" podcast calls in at 11:30am ET / 8:30am PT to talk about Lindsey Graham's fantasies
• Rachel Dolezal, the embattled president of Spokane's NAACP chapter, said Monday she is stepping down from her post with the civil rights organization. Dolezal has been at the center of a firestorm ever since her parents came forward last week and said she is lying about being African-American.
• After six months of aggressive fundraising and speaking to voters in early primary states, former Florida Gov. Jeb Bush has finally declared that he is running for president in 2016. In a speech that leaned heavily on his record as Florida's governor, Bush promised an "optimistic" message.
• Reality television star Donald Trump will share details about his personal finances today that reveal a net worth of $9 billion. He will also formally declare his 2016 intentions at an 11am ET announcement.
• The Chicago Blackhawks beat the Tampa Bay Lightning 2-0 last night in Game 6 of the Stanley Cup Finals for their third NHL title in the past six seasons.