• Eric McCormack (Will & Grace) calls in at 9:30am ET / 6:30am PT to talk about his new series on TNT, "Perception"
• Charlie Pierce of Esquire's Politics Blog calls in at 10:30am ET / 7:30am PT to talk about the GOP's new shenanigans with the debt ceiling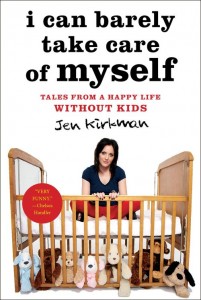 • Comedian Jen Kirkman ("I Can Barely Take Care Of Myself") joins us in the Los Angeles Bureau at 11am ET / 8am PT
• Investigators trying to understand why Asiana Airlines Flight 214 crash-landed focused Monday on the actions of an experienced pilot learning his way around a new aircraft, fellow pilots who were supposed to be monitoring him and why no one noticed that the plane was coming in too slow.
• Texas Republicans pushed ahead Monday with aggressive efforts to pass tough new abortion restrictions they failed to approve last month, scheduling a House vote as thousands flocked to the Capitol for an anti-abortion rally and a marathon public hearing about the legislation.
• Washington's top elected Republican, House Speaker John Boehner, expressed his support Monday for the Egyptian military's effort last week to topple the elected government of President Mohammed Morsi.
• Governor Rick Perry – the longest-serving governor in Texas history and a former GOP presidential candidate – will not run for re-election in 2014, he announced Monday.