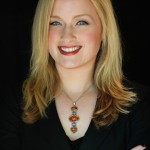 • Syndicated columnist Tina Dupuy calls in at 9:30am ET / 6:30am PT to talk about her new column on the Hobby Lobby case
• Charlie Pierce of Esquire's Politics Blog calls in at 10:30am ET / 7:30am PT to talk about Sarah Palin begging for a job on "The View"
• Bob Cesca of "The Daily Banter" calls in at 11:30am ET / 8:30am PT to talk about more damage that Edward Snowden has done
• The White House said Monday that most unaccompanied migrant children arriving at the U.S.-Mexico border are unlikely to qualify for humanitarian relief that would prevent them from being sent back to their home countries.
• President Obama brought forward a new administration effort Monday to place quality teachers in schools that need them the most. Obama said that students who would benefit the most from having skilled or experienced teachers in their classrooms are least likely to get them.
• The spree of shootings in Chicago during the long holiday weekend reached 82 incidents and included 14 deaths, according to police reports. "It all comes down to these guns: there's too many guns coming in and too little punishment going out," Police Superintendent Garry McCarthy said.