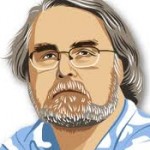 • Charlie Pierce of Esquire's Politics Blog calls in at 10:30am ET / 7:30am PT to talk about the GOP's lack of urgency with climate change
• Bob Cesca of The Daily Banter calls in at 11:30am ET / 8:30am PT to talk about the war between Bill Kristol and Sarah Palin
• Hamas rejected an Egyptian proposal for a cease-fire with Israel that was to take effect Tuesday, saying Cairo did not consult the group over the deal. Israel accepted the truce plan, but warned it would strike Gaza hard if Hamas didn't abide by it.
• Two Texas lawmakers — a Republican and a Democrat who have both been critical of President Obama's response to the crisis at the U.S.-Mexico border — have teamed up to write a bill to respond to the influx of unaccompanied minors arriving at the border.
• Sgt. Bowe Bergdahl will work a "desk job" now that he has completed his reintegration process and returned to regular duties as an Army soldier, the Army said today. The former Taliban prisoner will be assigned to the headquarters of U.S. Army North at Fort Sam Houston in San Antonio, Texas.
• Germany's World Cup-winning team returned home to share the country's fourth title with huge crowds of cheering fans on Tuesday. The team's plane touched down at Berlin's Tegel Airport midmorning after flying low over the "fan mile" in front of the landmark Brandenburg Gate.